Mount Tangkuban Perahu is one of the mountain located in the province of West Java, Indonesia. About 20 km to the north of the city of Bandung, with a lush carpet of pine trees and tea garden around it, the mountain has a height 709m above sea level Tangkuban Parahu. The road to Tangkuban boat, on left sides of the street you will see a stretch of green tea gardens and rows of pine trees. The average daily temperature is 17°C in the daytime and 2°C at night.
The origins of Tangkuban Mt Sangkuriang associated with the legend, which is reported to fall in love with his mother, Dayang Sumbi. To thwart his intention to marry her, Dayang Sumbi filed Sangkuriang create conditions so that the boat overnight. When his efforts failed, Sangkuriang angry and kicked the boat, so that landed upside down in a state. The boat is then formed Tangkuban Mt.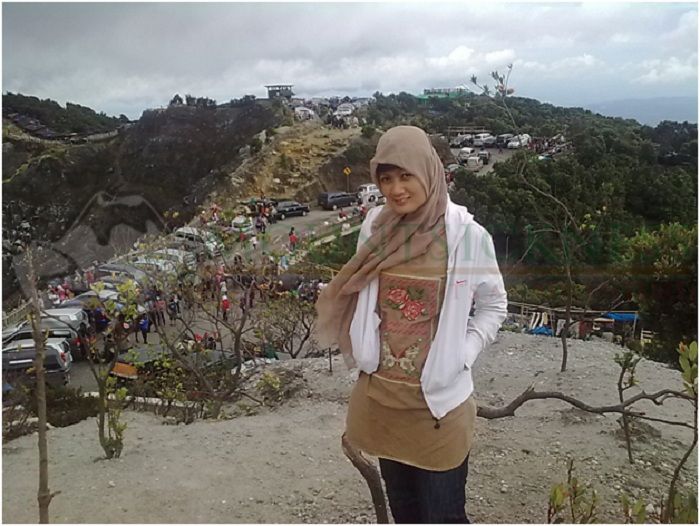 Tangkuban Perahu mountain charm is so adorable, even, when the weather is sunny, the curve of the soil on the crater wall can be seen clearly, in contrast with the green trees around the mountain. Not only that, the bottom of the crater can we enjoy the beauty that was amazing. Natural beauty is what makes Tangkuban Perahu become one of the natural attractions mainstay of West Java Province, particularly in Bandung.
with a height of approximately 709 meters above sea level is a remnant of an ancient volcanic eruption known as Mount Sunda and Tangkuban Mt is the remnant of ancient Sunda Mountain whose status is still actively being watched by the Indonesian Directorate of Volcanology. Some of the crater is still showing signs of liveliness of this mountain. Among these signs is the emergence of volcanic sulfur gas and hot water sources at the foot of her mountain of them are in kasawan Ciater, Subang.
This type of rock that is mostly excreted in the eruption of lava and sulfur, a mineral that is issued sulfur sulfur, a mineral that was issued when the mountain is not active sulfur vapor. Until now there are many who leave the crater eruption eruptive rest. Currently craters-craters have been used as a place-crater wisata.Kawah include Crater Queen, Upas, Domas, Baru, Jurig, Rhino, Jurian, Demon and Pangguyungan Badak. Among these craters, Crater Queen is the largest crater, followed by Upas crater that is located adjacent to the crater Queen. Several crater sulfur smell smoke, there is even forbidden to descend the crater, because the smell of toxic smoke.