Setu Babakan or Babakan Lake is located in Srengseng Sawah, Jagakarsa district, District, South Jakarta, Indonesia near Depok which serves as the center of the Betawi Cultural Village, an area to be maintained to preserve the cultural heritage of Jakarta, the Betawi culture.
Situ Babakan an artificial lake with area of ​​32 acres (79 acres) where the water comes from the Ciliwung River and is currently used for fishing for the people living near.
There are more than 100 nets hanging in this lake to catch various fish species including a variety of ornamental fish. The lake is also a place for water recreation such as fishing, water managers to provide bicycles, and added a culinary tour of course. Enjoy snacks such betawi sotomie, crust egg, bread crocodile and even soup betawi was in here. Quite a lot of families who spent the afternoon and evening in this place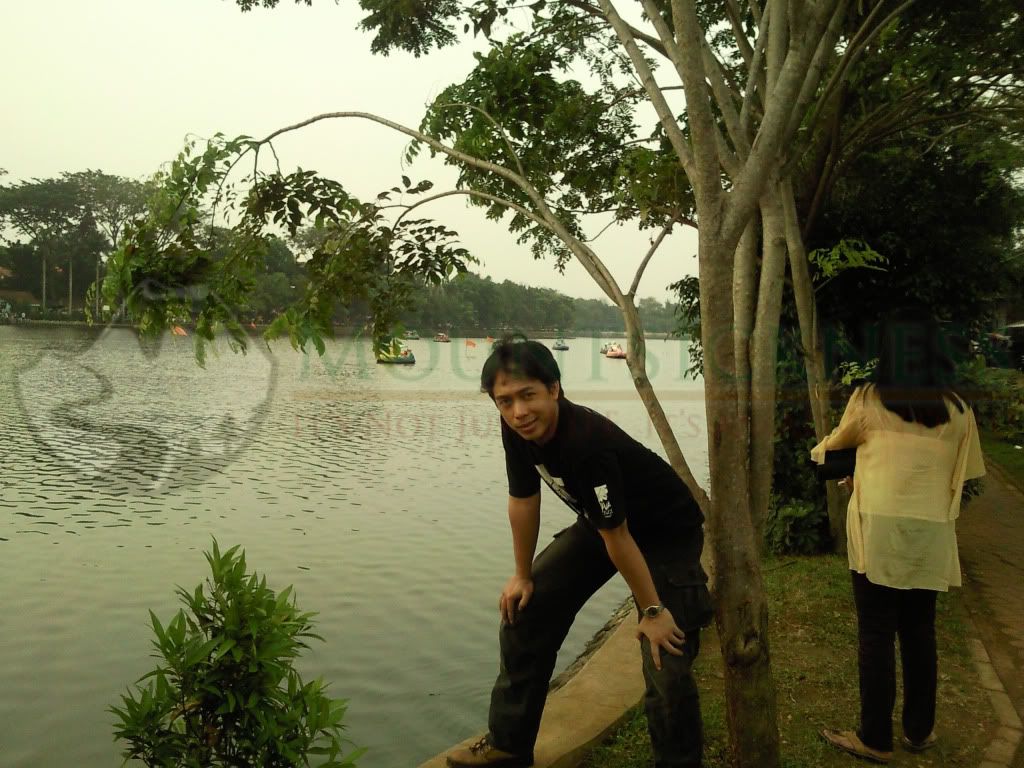 Easy access to reach this area is of a car Kopaja 616. block M-Ps. Sunday Cipedak Or public transport terminals numbered 128 of Depok. Until the Setu Babakan place was built around mid-October in 2000. We would welcome the Great Gate titled 'Port of Entry I Bang Pitung Setu Babakan Betawi Cultural Village
Apart from being a place for recreation it also displays betawi architecture. houses built in this region using the concept of betawi tempo style but uses material surrounding modernTaman planted with various fruit trees are banana, coconut and guava, Star Fruit, Rambutan, Buni, Guava, Hamlet, Menteng, Gandaria, Noni, Namnam, lyre, Durian, Jengkol, Myrtle and more, until the rare fruits like Krendang.
This place can be used as a learning tool for those who want to know the culture betawi further because here we can recognize various Betawi culture, saw-tarianya dance, music, home-house. Until snacks and typical food. And interestingly again we do not need to spend that much to travel to this place. Cheap tours as well as educate and preserve the culture of this place betawi cultural performances are also held every Saturday or Sunday … … …. It's worth a try